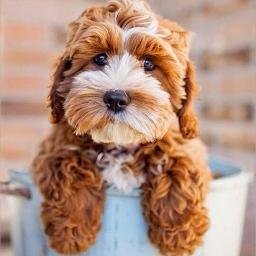 Status: Available
This is a dog our company just recently rescued. Her name is Ginger. She is 5 months old doodle, and she is very playful.
Status: Adopted
This is Jerry, he is a 2 year old pitbull rescue abandoned by his owner. Very sweet, and great with kids.
Status: Available
This little puppy is Hunter. (Breed:Unknown) He is 12 weeks old. Hunter doesnt interact much with other dogs, but he loves people.
Status: Available
This is Maverick, a 6 month old pure bred golden retriever. Maverick is a very playful puppy. Good with other dogs and children.